Current Programs (Online)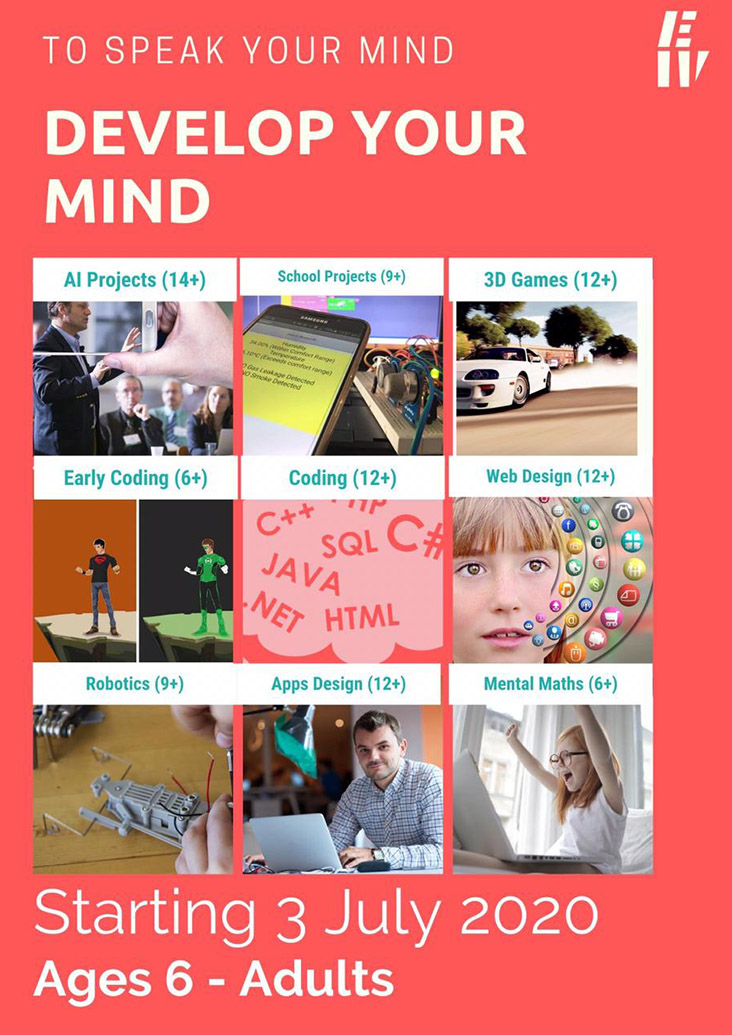 Explorers World ™ is a brand of Robokids, serving you since 2015 and inspiring you to prepare for life with 21st Century Skills of PROBLEM SOLVING and CRITICAL THINKING using ROBOTICS, ARTIFICIAL INTELLIGENCE, MENTAL MATHS, and SCHOOL ELECTRONICS PROJECTS.
OFFERS & SCHOLARSHIPS
PROGRAMS
We offer online group classes of Mental Maths, and individual online coaching classes in Computational Thinking, Programming, Artificial Intelligence, Electronics & Robotics, Web Design, 3D Video Games and Apps Development courses so you can learn from the comfort of your home. For details about age brackets for each course, see attached brochure.
SCHEDULES
New Batch with Online Tutors Starting from 3rd July 2020. For class schedule of Mental Maths, see attached pictures. For class times of your individual online classes in other courses, submit your enquiry at
www.explorersworld.net
FEES
Fee for Residents of:
Pakistan:
Mental Maths (group classes online): Rs4000/month for 3 classes every week
All other courses (1-1 online classes): Rs 10,000 for 10 hours
International:
Mental Maths (group classes online): $50/month for 3 classes every week
All other courses (1-1 online classes): $200 for every 10 hours
APPLICATION PROCESS
Submit your enquiries or scholarship application at
www.explorersworld.net
(using the Enquiry Form). *With the support of P&G Alumni Pakistan Chapter, we are offering 50% scholarship to one student from every school.

Scholarship Terms:
One applicant who is first to apply from his/her school will be nominated. Parents can also apply on behalf of their child.
Applications must be received by 11:59 pm on 1st July 2020 via the Enquiry Form at www.explorersworld.net.
Applicants must mention code PG-ALUM-SCHO, the school name and its full address in the Enquiry Form.
Maximum one scholarship will be offered in each course to the first eligible applicant.
Scholarship will apply to all fees (on any one course) to be paid in the month of July 2020 by each approved applicant.
If your application is not accepted at this time, you may be eligible for being considered in the next month's round on a rolling basis.
Robokids Management will interview only the shortlisted applicants and will have the right to review and approve applications in its sole discretion.